Hey y'all! We're so excited to be the 14th stop on the 25 Days of Book Boyfriends Tour
hosted by the wonderful Jessica at

Lovin Los Libros

, Chelsea at

Starbucks & Books Obsession

and Teresa at

Readers Live a Thousand Lives

! Check out the

tour schedule

for the rest of the book boyfriends!!
Do y'all have any idea how hard it is for three girls to all decide on ONE book boyfriend? It's not an easy task! We all have our favorite male characters, so we took to a group text chat in order to narrow it down. We each started naming names of some of the fictional men that we love, and soon we had way too many names to count. Deciding to each pick one and then submit the names, we settled on Drew Evans (

Tangled by Emma Chase

), Cole Pritchett (

Escaping Me by Elizabeth Lee

) and Josh Bennett (

The Sea of Tranquility by Katja Millay

). Three guys that we all love to pieces. But there can only be one Book Boyfriend on our stop on the 25 Days of Book Boyfriends, so the Gutter Girls Christmas Book Boyfriend is...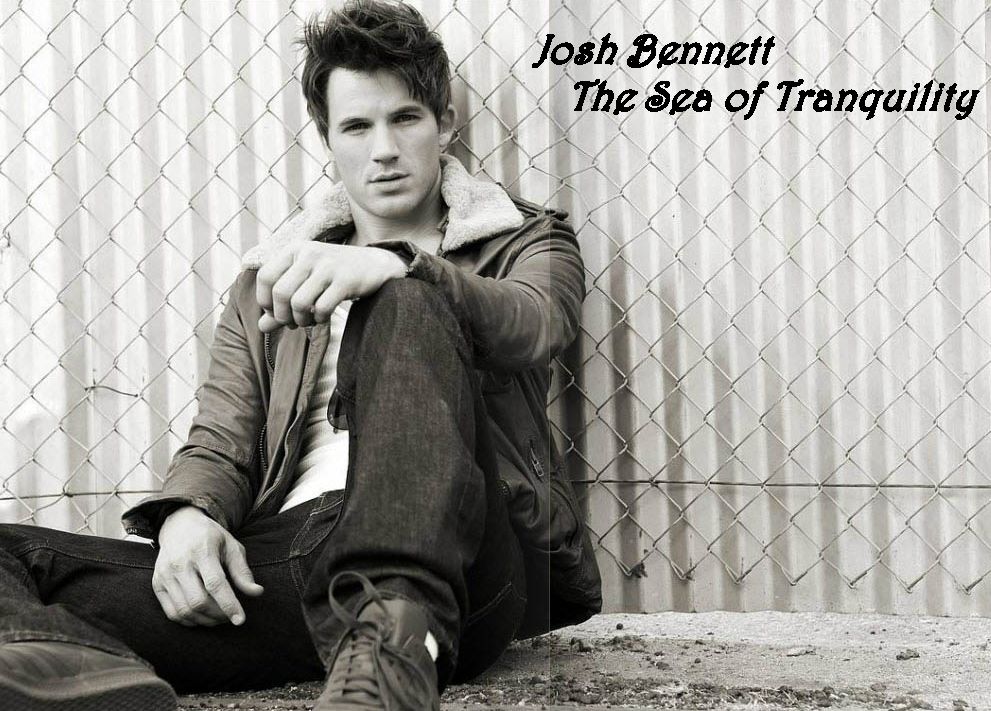 Title: The Sea of Tranquility
Kindle, 448 pages
Author: Katja Millay
Publisher: Atria Books
Publication Date: November 13, 2012
I live in a world without magic or miracles. A place where there are no clairvoyants or shapeshifters, no angels or superhuman boys to save you. A place where people die and music disintegrates and things suck. I am pressed so hard against the earth by the weight of reality that some days I wonder how I am still able to lift my feet to walk.Former piano prodigy Nastya Kashnikov wants two things: to get through high school without anyone learning about her past and to make the boy who took everything from her—her identity, her spirit, her will to live—pay.

Josh Bennett's story is no secret: every person he loves has been taken from his life until, at seventeen years old, there is no one left. Now all he wants is be left alone and people allow it because when your name is synonymous with death, everyone tends to give you your space.

Everyone except Nastya, the mysterious new girl at school who starts showing up and won't go away until she's insinuated herself into every aspect of his life. But the more he gets to know her, the more of an enigma she becomes. As their relationship intensifies and the unanswered questions begin to pile up, he starts to wonder if he will ever learn the secrets she's been hiding—or if he even wants to.

The Sea of Tranquility is a rich, intense, and brilliantly imagined story about a lonely boy, an emotionally fragile girl, and the miracle of second chances.


My Josh Bennett
Why We Love Josh Bennett
"The world should be full of Josh Bennetts." Truer words have never been spoken.


Tessa: So you're probably wondering how a blog called Gutter Girls ends up picking a book boyfriend from a YA novel. That in itself should tell you something about Josh Bennett. He's just that good. Josh Bennett was actually my first book boyfriend of 2013, and his sustainabilty speaks volumes. It has been nearly a year and I'm still as in love with him as I was before. He puts YA book boyfriends to shame-- Hell, he puts book boyfriends from ALL genres to shame!


"...he's the only person I know who can appear seriously put out with no expression at all on his face. Does everyone irritate him so much, or is it just a special gift I have? He seems immensely disturbed by the fact that I even exist, much less occupy the same space in his precious shop class."


Josh Bennett has lost everyone he's ever loved. Everyone. So he closes himself off from everyone except his best friend, Drew, and that's only because Drew won't let him. He's afraid to get close to anyone because he's afraid that he'll lose them, too. Like loving anyone is synonymous with losing them. So he puts a force field around his heart and refuses to let anyone in.
Until her.


I won't recap the book, because if you haven't read it, you need to go experience the beauty of this story for yourself. What I will tell is you WHY I love Josh Bennett.


To put it simply, he's one of the most beautifully written male characters that I've ever read. He's quiet. He's a loner. He isolates himself, but when it comes to Nstaya he's protective, he's caring, he's understanding, and more than anything, he's respectful. He lets their relationship move at a pace that she's comfortable with, and I loved how he was able to pull her out of her shell as he gave her a safe haven to be herself. He ended up being her strength and her security, and he never judged her for a single second. Even when he was desperate to know everything about her, he wasn't pushy, and I loved him for it. The friendship that first formed between the two of them was heartbreakingly beautiful.


Getting Josh's POV in TSoT definitely helped my connection with this amazing character grow. I loved being inside his head, hearing his thoughts, fears, and desires. His pain was palpable, and every time he felt it, I could feel the knife in my chest right along with him.


"I believe in God, Sunshine. I've always believed that God exists," he says. And what he says next isn't self-pity or angst or melodrama. It's truth."I just know that he hates me."


Josh Bennett will forever be high on my book boyfriend shelf. He was a beautifully broken character who suffered an immense amount of pain. He's flawed, but in the most understandable way. When he was suffering, I was suffering. When he was feeling love, I felt that same love right along with him. Josh Bennett is one of the most real, most raw, most heartbreaking characters that I've ever read, and watching him grow was extraordinary. I never, not in a million years, would've guessed that he was 17. The gradual way in which he healed himself as he fell in love is one journey I will never, ever forget.
Josh Bennett Says

If all of that isn't enough to make you fall in love with him, check out some of his best quotes and I dare you not to fall hard :)


"I feel like grabbing my crotch and checking to see if my balls are still there because I think they may be in her pocket and I need to get them back."
**
"You know I meant it. I am human. And male. And not remotely blind. Do you want me to say it again? You are distractingly, even-if-that-is-not-a-real-word, pretty. You are so pretty that I bullied Clay Whitaker into drawing me a picture of you so I could look at you when you aren't around. You are so pretty that one of these days I'm going to lose a finger in my garage because I can't concentrate with you so close to me. You are so pretty that I wish you weren't so I wouldn't want to hit every guy at school who looks at you, especially my best friend." I stop to catch my breath. "More? I can keep going." I can keep going, but even as I say all of this, I know it's not quite true. She's not just distractingly pretty. She's the most beautiful girl I've ever seen and I want to touch her so badly right now that it's almost impossible to keep my hands from reaching out and doing it."
**
"Because she's mine and I don't want you touching her."
**
"I wished my mother was here tonight, which is stupid, because it's an impossible wish."
"It's not stupid to want to see her again."
"It wasn't so much that I wanted to see her again. I wanted her to see you."
**
"And as much as I'm telling her to stay here, I still want her to choose to come with me. To say fuck sanity and healing and closure. To say that I am the only thing she needs to be well and whole and alive. But we both know that's not true."
"I love you, Sunshine," I tell her, before I lose my nerve. "And I don't give a shit whether you want me to or not."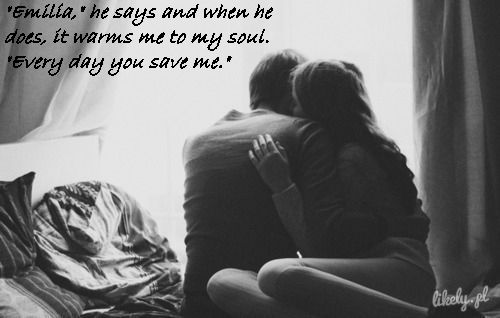 So what are you waiting for? Go meet and fall head over heels in love with Josh Bennett just like we did!!

a Rafflecopter giveaway