I've been a slacker guys! Sorry, sorry, but I'm kicking myself and trying to get myself in gear so I can bring you this column
weekly
bi-weekly (don't want to set myself up for failure). We chat in the book club about books all the time, so I thought it would be a good idea to share some of the juicy gossip with you. We'll share sales, new releases, books that caught our eye, pre-orders, and other juicy news. I'm really trying to only promote books from authors that we are familiar with to ensure that I'm sending out the best quality information that I can! Some of these books have been read by me or Ashley, but some are from authors that we have read other books by before. Feel free to shoot us an email at
backporchromance@gmail.com
if you have some other gossip to contribute to our column. As always, lots of love from us and thanks for reading:)
SALES
Blind Obsession by Ella Frank
-- Here's what Ash has to say about this one!
"Blind Obsession by Ella Frank is on sale right now for just 99 little pennies! This is one of my ALL TIME FAVORITE BOOKS, y'all!! If you haven't read it yet, now is the perfect time! --Ash"
Unfixable by Tessa Bailey
-- I'm currently reading Protecting What's His by this author! I was talking to a few friends this weekend and they said that I had to read this one! Color me happy when I saw that it was only $.99! They said I would be crazy if I didn't one-click that bad boy. Crazy I am, but stupid I am not. I ONE-CLICKED!
When I told the book club about this one, Jessica said,
"

I love Tessa Bailey!"
I hope I do too!
It Was You (Abby & West) by Anna Cruise
-- I' m a fan of this author. I've read three of her other books and love her writing. She has a writing style that is so smooth and fluid. I love her writing voice, so I can't wait to dive in to this series. You can start it with me for only $.99 right now.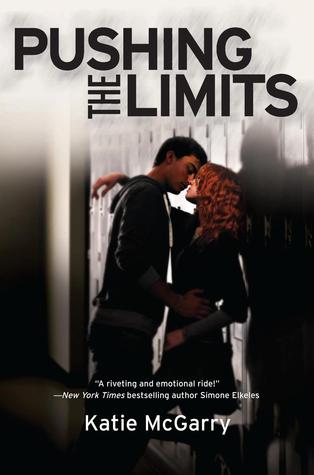 Pushing the Limits by Katie McGarry
$.31 people!!! What. A. Deal. I read this last year and really loved it. Think damaged bad boy meets damaged girl (who used to be Ms. Popular and was dethroned after she went a little batty after a tragedy) It's YA and it's good and it's only $.31! Do I really need to say anymore? I'm pretty sure you were sold at $.31.
Into the Deep by Samantha Young
-- Oooohhh!! This is from the author of On Dublin Street. I'll never forget Braden!! One of the best book boyfriends ever! This was released awhile ago, but it was a cliffy so I shied away. The next book is out now though and this is on sale for $.99. I one-clicked just now!! <3
Relentless by Cassia Leo
-- I heart this series so much! It's so good. I read it all in one weekend. The first book has a small triangle. Just ahhh!! Such a fan. Check it out. It's only $.99
Girl with Guitar by Caisey Quinn
-- Kylie and Trace forever!! My favorite country couple in the history of book country couples! Probably the first country star romance I've read at all actually and the WHOLE series is phenomenal, and, yep, you guessed it, you can get the first book for $.99!!!
Storm Warning by E. Lee and C. Quinn
-- I really love you guys so I will give you a warning about the cliffhanger. It's a bad one, but this book is sooooo good. I'm really looking forward to the release of the other books (hopefully this summer!!!)
Used by Lynetta Halat
- I've been getting crazy good recommendations about this one. Lots of people are reading the second book called Freed right now!!
Archer's Voice by Mia Sheridan
-- I read this one. I think most of you will like it. It wasn't my personal favorite, but it's definitely a reader favorite right now. #1 bestseller I think!
Be With Me by J. Lynn
-- I've read several other books by this author and they have all been good. Major price drop!
I got my eye on you...
Love, In English by Karina Halle
(a friend just loaned this one to me. SQUEEEE. Ash loved it.)
Deliver by Pam Godwin
- I hear it's a dark 'un!! I loved Beneath the Burn and can't wait to read this one!
Make it Count by Megan Erikson
- I've been eyeing this one for awhile now!! It's NA (college)
You'll Think of Me by Lucia Franco *Not Yet Released*
-- this is coming out soon. If I'm honest, I think the synopsis had me at southern drawl...No...it had me at Luke. Seriously, there is just something about Luke's and Lucas'...and then it really had me at Georgia. THERE IS SOMETHING IN THE WATER IN GEORGIA!! Have you seen some of the boys from Georgia? I swear...There. is. something. in. the. water. Out June 2014
Reclaiming the Sand by A. Meredith Walters
Ash loved this one!! I hear it's deep!
Beautiful Bastard by Christina Lauren
(I know, I know. I can't believe I haven't read it either)
Come Away With Me by Kristin Proby
--
this is free!!
A friend of mine is crazy about this series. I read Fight With Me and really liked it!
Julia by Charles Sheehan Miles
- I have this one. I've read Just Remember to Breathe in this series and it was really good!
Arouse by Nina Lane
- I have all three of these and just have to make time to read them!
Anathema by KA Tucker
-- FREEEEEEEEE - Once again, I have a signed copy of this one (and I one clicked because it was free). I have to read it!! I love this author!
The Keatyn Chronicles
-- you can also buy the box set!!
New Releases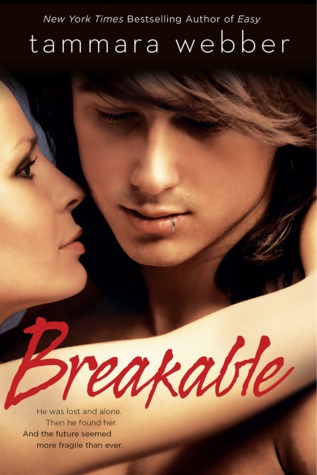 Breakable by Tammara Webber
-- If you were a fan of Easy (who isn't?) then this is the companion novel told from Lucas's POV.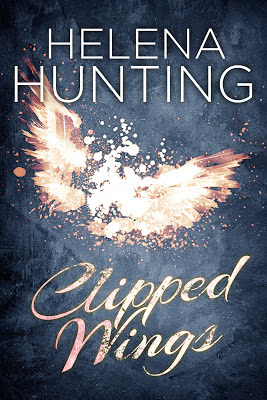 Clipped Wings by Helena Hunting
-- the book club is going crazy about this one!!
"Stacy:

Clipped Wings by Helena Hunting Erica

!! Me, Kat

& Ava LOVED it! And we don't necessarily agree on everything
Erica: I have it and have to read it now! Tattoos right?!? Lol
Nowhere but Here by Renee Carlino
-- I met this lovely lady this past weekend in Chicago. I loved Sweet Thing and she was as sweet as her books are! I'm really looking forward to reading this one!!!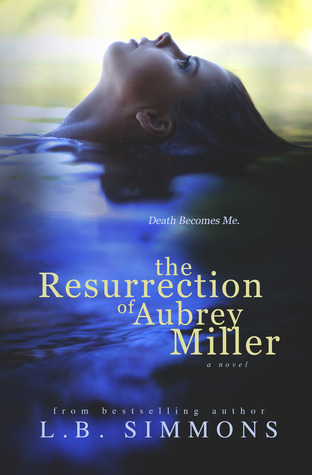 The Resurrection of Aubrey Miller by LB Simmons
-- I have to read it! I was already an LB Simmons fan but the hype for this book has been CraZYY! I have to read it!! NOW
The Resistance
by S.L. Scott - I read this one! It was hot. A book club member is reading it now too!
"Misty: I am reading The Resistance by S.L. Scott and it is keeping me up late at night!
Push by Claire Wallis
Nash by Jay Crownover
COMING VERY SOON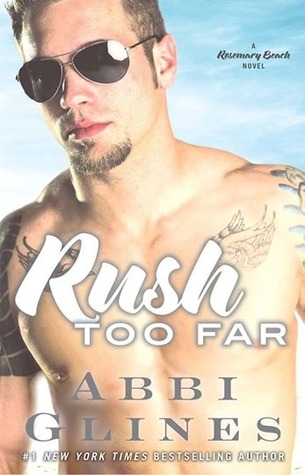 Rush Too Far by Abbi Glines
-- Oh more Rush? I think I will!! This baby goes live at midnight!!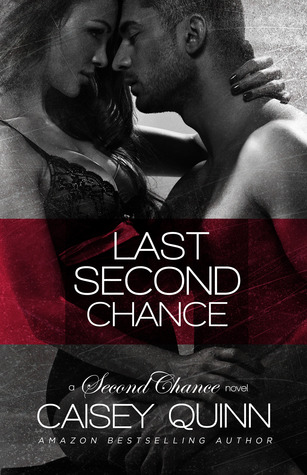 Last Second Chance by Caisey Quinn
-- I've read this one and it's set to release on the 12th! It's Caisey Quinn in a whole new light. Super sexy but still country. The leading lady has a thing for horse-- dak horses-- both literally and figuratively! Van Ransom is to dieeee for. I can't wait for you to read it. Mark your calendar!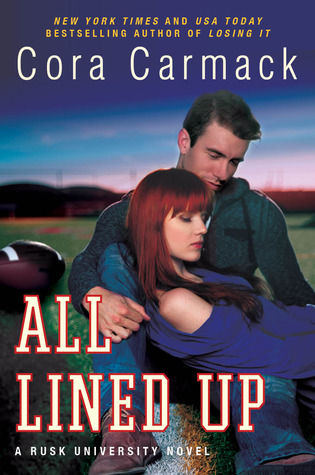 All Lined Up (Rusk University #1) by Cora Carmack
-- Coming on the 12th!! I can't wait. I got to meet the author in Austin and she was SO nice. She had a great personality and I can't want to catch up on her books. Losing It was a funny read and I really enjoyed it!
Where There's Smoke by Elizabeth Lee
-- Coming on the 20th!!! I CAN'T WAIT!!!
We both read this one and had very different opinions! Read both reviews and see if it's for you!
This Back Porch Gossip Column was written by Erica