Warning: Contains spoilers if you have not read Reason to Breathe or Barely Breathing!
Out of Breath
by
Rebecca Donovan
My rating:
4 of 5 stars
Out of Breath begins a year and some odd months after Emma left Evan, bloodied and broken, and never looked back. She's entered her sophomore year at Stanford where she lives with three other girls, Meg, Serena, and Peyton. Emma's still withdrawn as she continues to be plagued by her past, and she's still very alone. Sara's studying abroad, so all Emma has are her roommates, who on New Year's Eve are able to talk to her into going out. Not usually a drinker, she finds herself seeking solace at the bottom of a bottle, and ends up in a precarious position.
Over time, she continues to go out with her roommates and she begins to use alcohol and adrenaline rushes to numb the pain of her past that has been threatening to come to the surface. During this time, she also begins a friendship with Cole, who wants to be more. Emma's insistent that she has no interest in a relationship, and Cole will take her any
way he can get her.
Tragedy strikes, sending Emma back to Weslyn, landing Evan back into her orbit. It's apparent that they still harbor deep feelings for each other as they try to mask the pain that their separation has caused them. Emma expects Evan to hate her. Evan just wants the answers he's been seeking for two years.
Can Emma let go of her past and be honest with Evan, no matter how painful it may be? And in learning the truth, will Evan walk away forever, or will he be able to whole-heartedly forgive the only girl he's ever loved?
*****
I have been waiting for Out of Breath for months, and I was not disappointed. Every book in this series has been increasingly emotional, but this one touched my heart in a very different way. As you can imagine, Emma's still reeling from the whirlwind mess created by the actions of herself and Jonathan. She's tried her hardest to bury the plethora of emotions that she's feeling, but she's a ticking time bomb. Guilt. Anguish. Heartbreak. Sorrow. Loneliness. These are all just a few components of the inner volcano that's bound to erupt.
As Emma goes down the path of self-destruction, I found myself
holding my breath
. This is where Rebecca Donovan's writing is so impressive. She showcases the pain and heartache that Emma is feeling, without leading her completely down a dark path. There's a perfect balance here of self-destruction and self-awareness.
Possibly for the first time in her life, Emma has an amazing support system. Sara, of course, is Emma's main pillar of strength, but in her absence Emma's roommates do an amazing job keeping her head above water. As a Team Evan original, I didn't want to like Cole. However, I just couldn't help myself. He was good for Emma on a superficial level. He gave her a much needed escape so that she didn't have to turn to the bottle. He was what she needed at the time, but not who she needed
forever
.
I can't even begin to express how much I love Evan Mathews. There are no words. And this review is already long enough, so just trust me when I say that we get Evan at his absolute BEST in this book.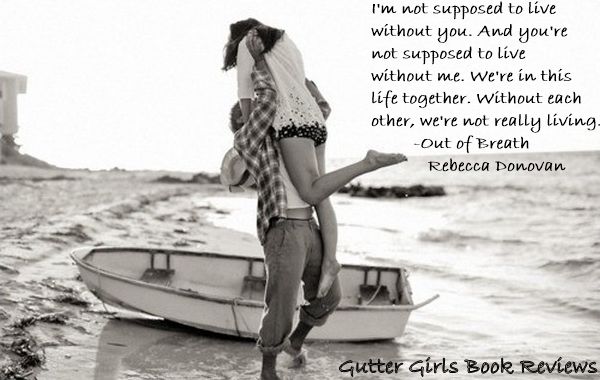 It's bittersweet to end this story. As much as I loved the journey, I'm unsatisfied with the ending, which is why it's getting a 4 from me. There's so much more to Evan and Emma's story that we won't get to witness. The epilogue was a let down, but I won't let that overshadow this incredibly emotional, heartbreaking, and eventually heartwarming series that will stick with me for a very long time.
This song came on my iPod today while I was reading...and it just seemed perfectly fitting.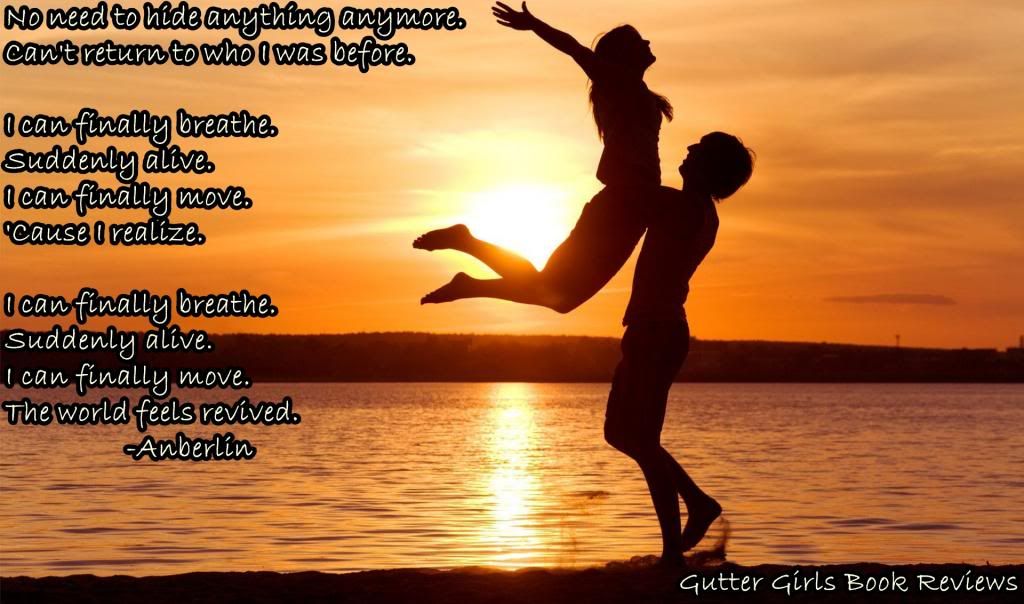 Reviewed by
View all my reviews